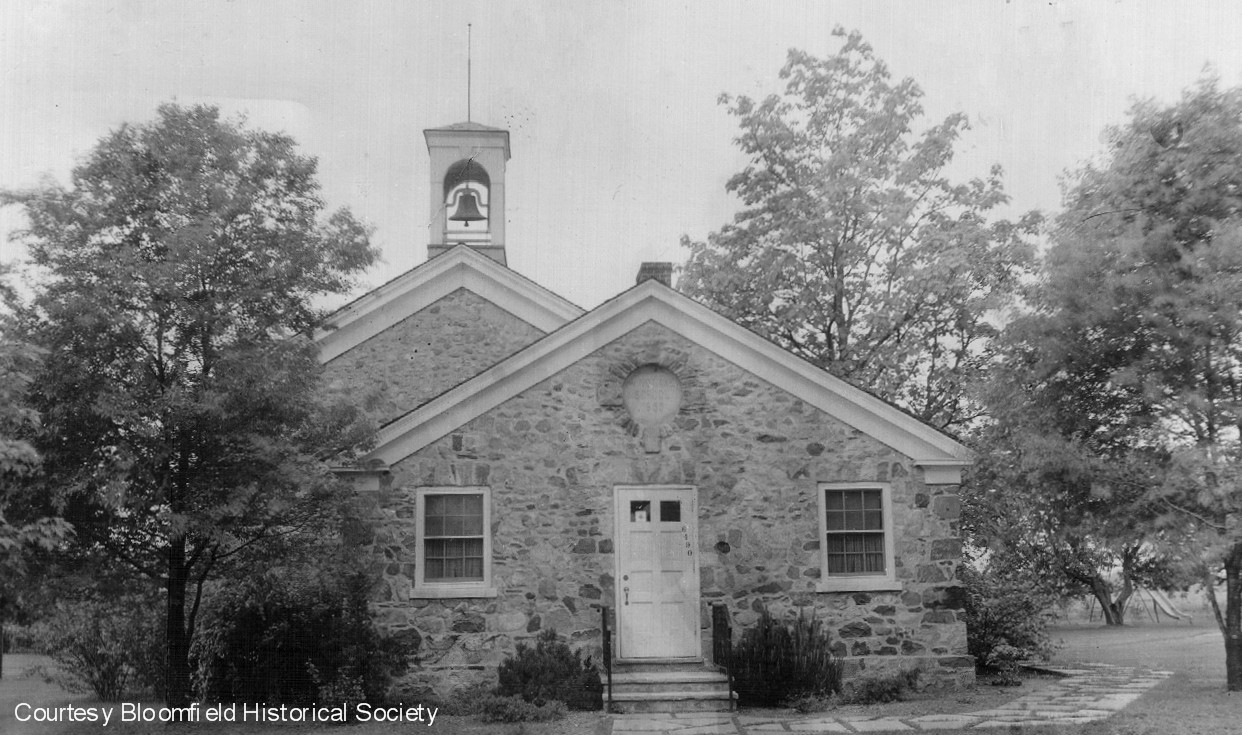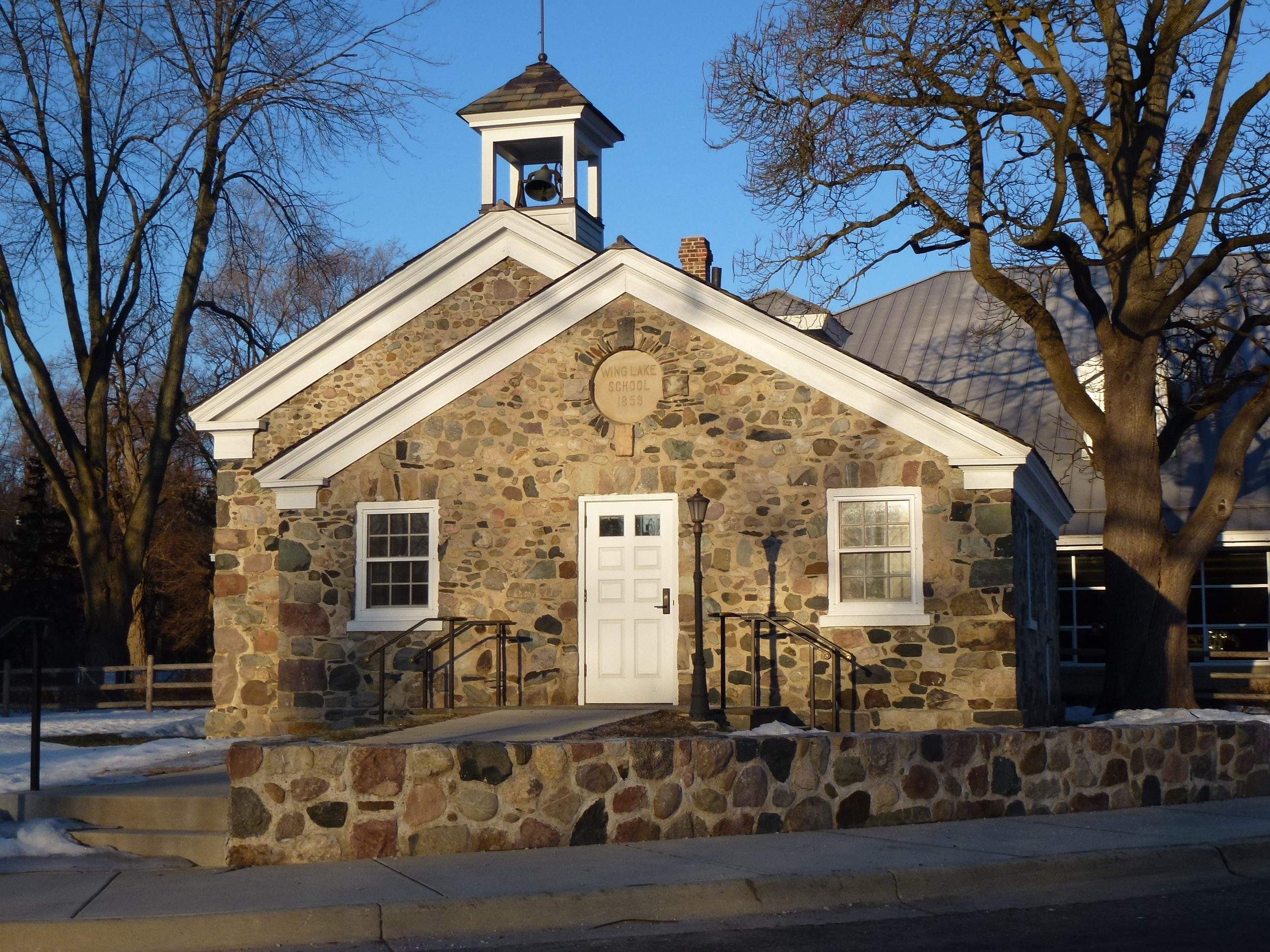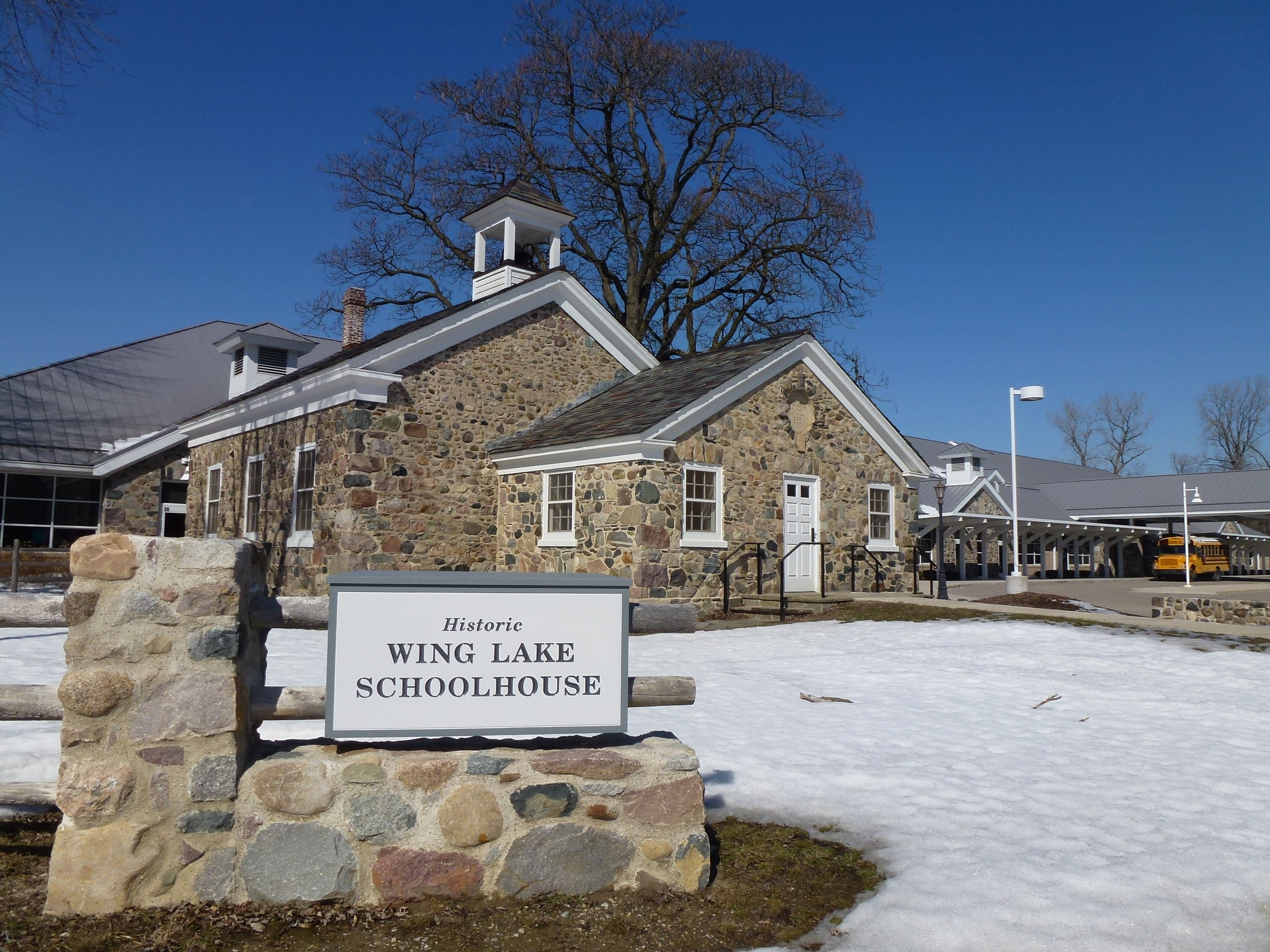 Original Construction
1859
Construction Cost
$350,000
Size
1255 sf.
Completion Date
2010
Awards
2015 AIA Huron Valley Honor Award
2015 AIA Michigan Honor Award
Wing Lake Stone Schoolhouse was built in 1859. At that time it was a single 850 square foot room with large windows for natural light and ventilation. A 400 square foot L-shaped addition was added in the 1930's which included a new front door, cloak room/vestibule and mechanical space. Another addition built in the 1950's was removed in 2008.
Since closing as an elementary school in 1973, the Wing Lake School has become a unique part of the Bloomfield School District curriculum, a place where young students spend a day and experience what it was like to go to school in the late 19th century, and in doing so learn about the area's history.
In 2008, with the removal of the 1950's addition and the need to reevaluate the building's future use, a community coalition was formed including the Bloomfield School District, Bloomfield Historic Society, Bloomfield Township and Oakland County. That group's vision focused on the continued use of the school as an elementary education venue, but as importantly, as a community asset to be used and cherished.
HopkinsBurns Design Studio was asked to prepare a feasibility study for the School District, including measured drawings, annotated analysis drawings, visioning workshops, schematic design and cost estimates. Construction documents included restoration planning and documentation for the exterior and schoolroom and adaptive rehabilitation for the 1930's addition. Special attention was paid to making the school ADA accessible to all students and members of the community.